Capturing a moment, a mood, a thought is what motivates me to create art.
I work with a variety of media, always wanting to satisfy my own curiosity
and to challenge myself as a visual artist.
---
EXCITING NEWS!
Joan Wolbier has published a book of her paintings called PAINTING COLORADO: A Watercolor Journal. Containing a collection of paintings, the text and journal entries describe the artist's experiences living in her home in Colorado. To view sample pages go to the Publications page on this site.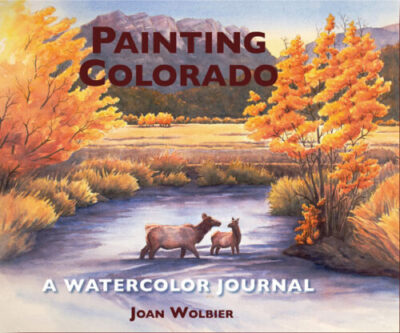 The book, in both hardcover and softcover formats, is now available for purchase directly from the artist and from Blurb. For more information, go to the Contact page.