During my career as an artist, I have worked as a graphic designer mainly working for non-profits and designing books for publication. My clients included the National Geographic Society and the Smithsonian Institution. As a fine artist, I have published several artists' books using experimental offset techniques.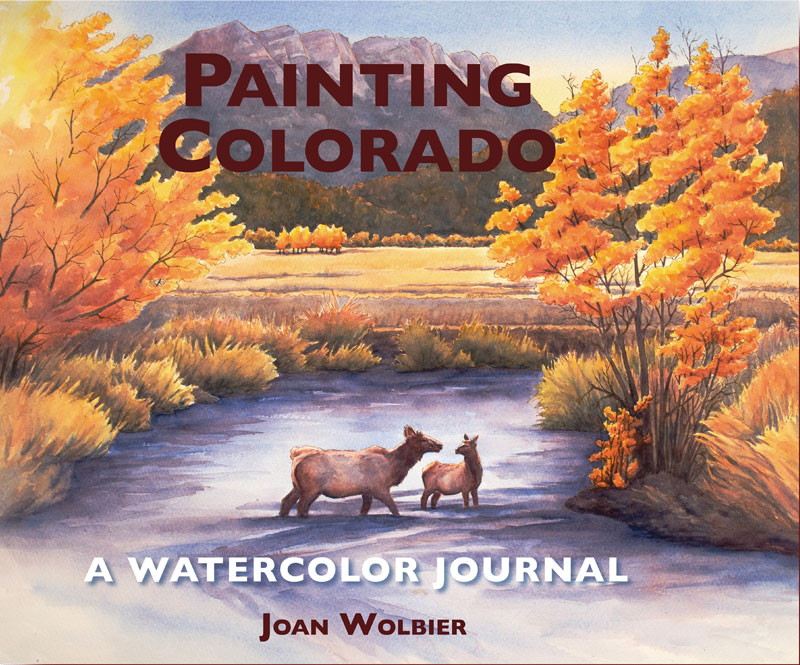 My most recent publication, Painting Colorado: A Watercolor Journal, was created digitally and output using print on demand technology.
Table of Contents
Introduction
The Creative Process
Then & Now
Nature in Colorado
National Parks & Wilderness
Cultural Landscape
Acknowledgments
Index
PAINTING COLORADO: A Watercolor Journal is available for purchase from Blurb in both hardcover and softcover or email Joan if you wish to purchase the books directly from her. For more information, go to the Contact page.
HARDCOVER ON BLURB | SOFTCOVER ON BLURB
To view pages from the book, select one of the images below.
PUBLISHED ARTIST'S BOOKS
Arachne/Amaranth
23 Eggs
Passages: Understood and Agreed
These three books were limited editions and were printed using an experimental offset technique. Although almost out-of-print, there are still copies available from the artist. To view pages from the books, select one of the images below. Please Contact Joan if you are interested in purchasing one of these books.